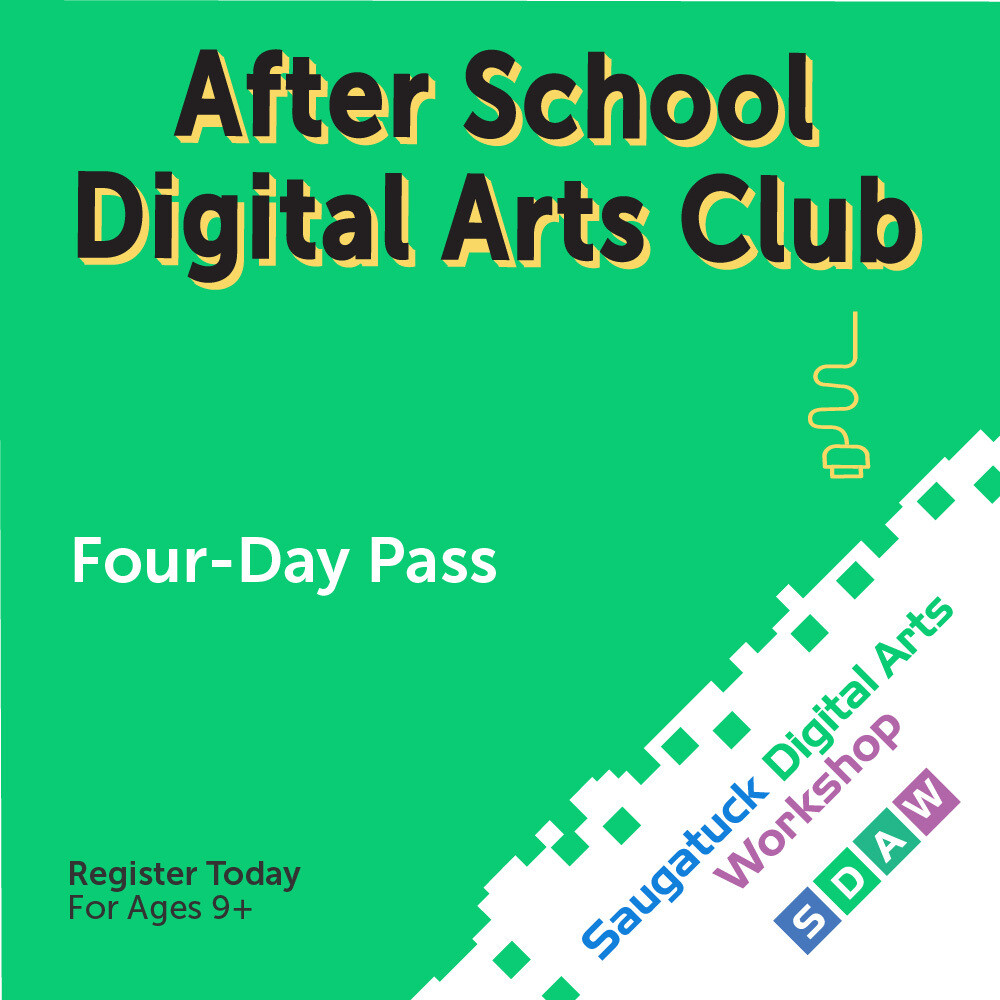 Four-Day Pass
SKU ASDAC4DW19
Product Details
Entitles student to Four Day Passes to the After School Digital Arts Club.
Club members have exclusive access to the workshop Wednesday - Friday from 3:30 - 5:00 pm. Every day we explore one or more different mediums. All members are encouraged to explore multimedia pursuits.
Since space is limited, we request students confirm what day of the week they're planning on coming in by Monday afternoon of that week.
Save this product for later