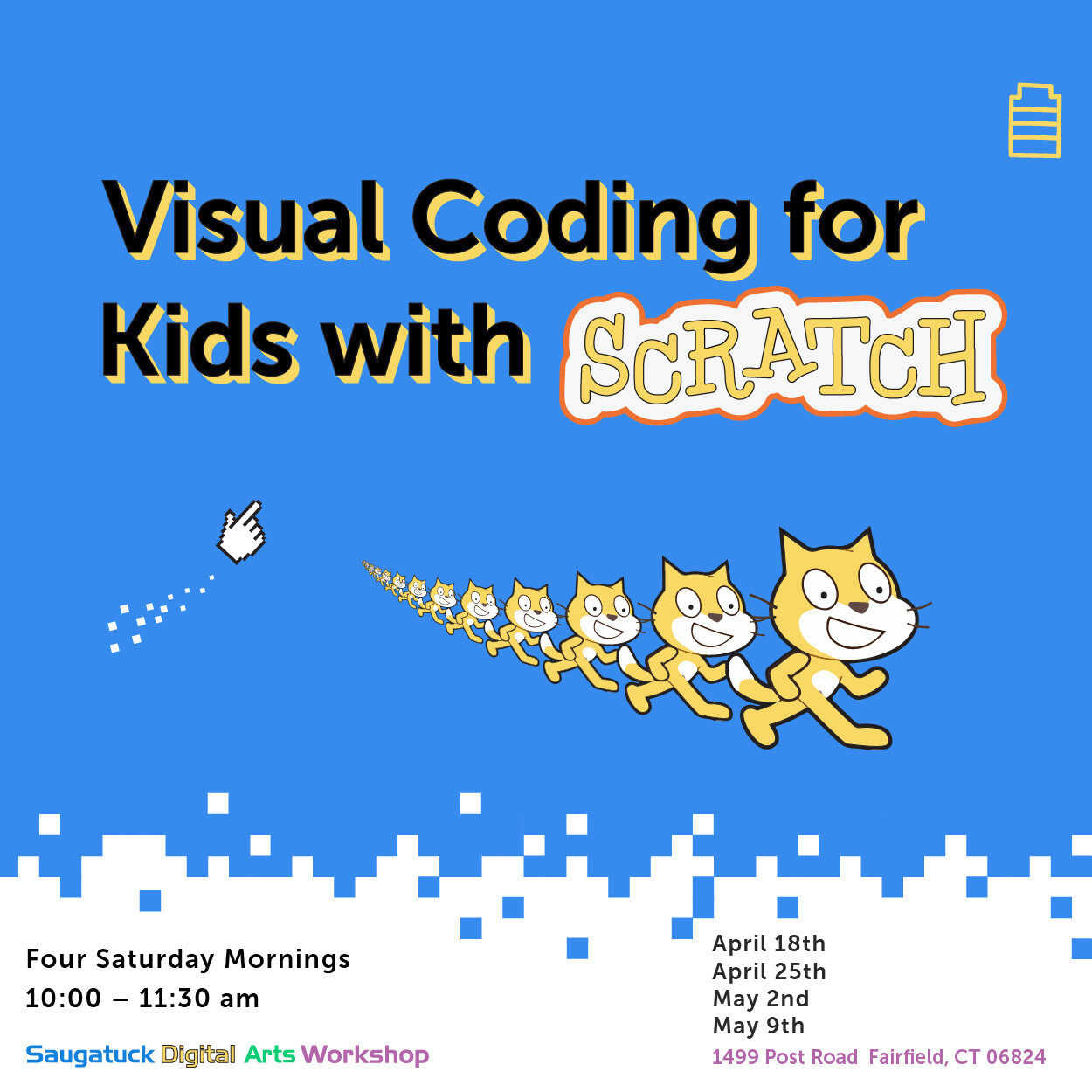 Scratch Saturdays
SKU Q220SSRegFr
Product Details
For a limited time, we're going to experiment with a virtual open-house Scratch Saturdays. All are welcome, and just like Scratch it's free to participate. Scratch Saturdays are designed to be both fun and educational and a launching point for self-directed learning and experimentation throughout the week.

Scratch is a visual coding project from the MIT Media Lab. Here's what they have to say about it:

Scratch is a programming language and an online community where children can program and share interactive media such as stories, games, and animation with people from all over the world. As children create with Scratch, they learn to think creatively, work collaboratively, and reason systematically.
4 Saturday Mornings from 10:00 – 11:30 am
- Saturday, April 18th
- Saturday, April 25th
- Saturday, May 2nd
- Saturday, May 9th
Save this product for later