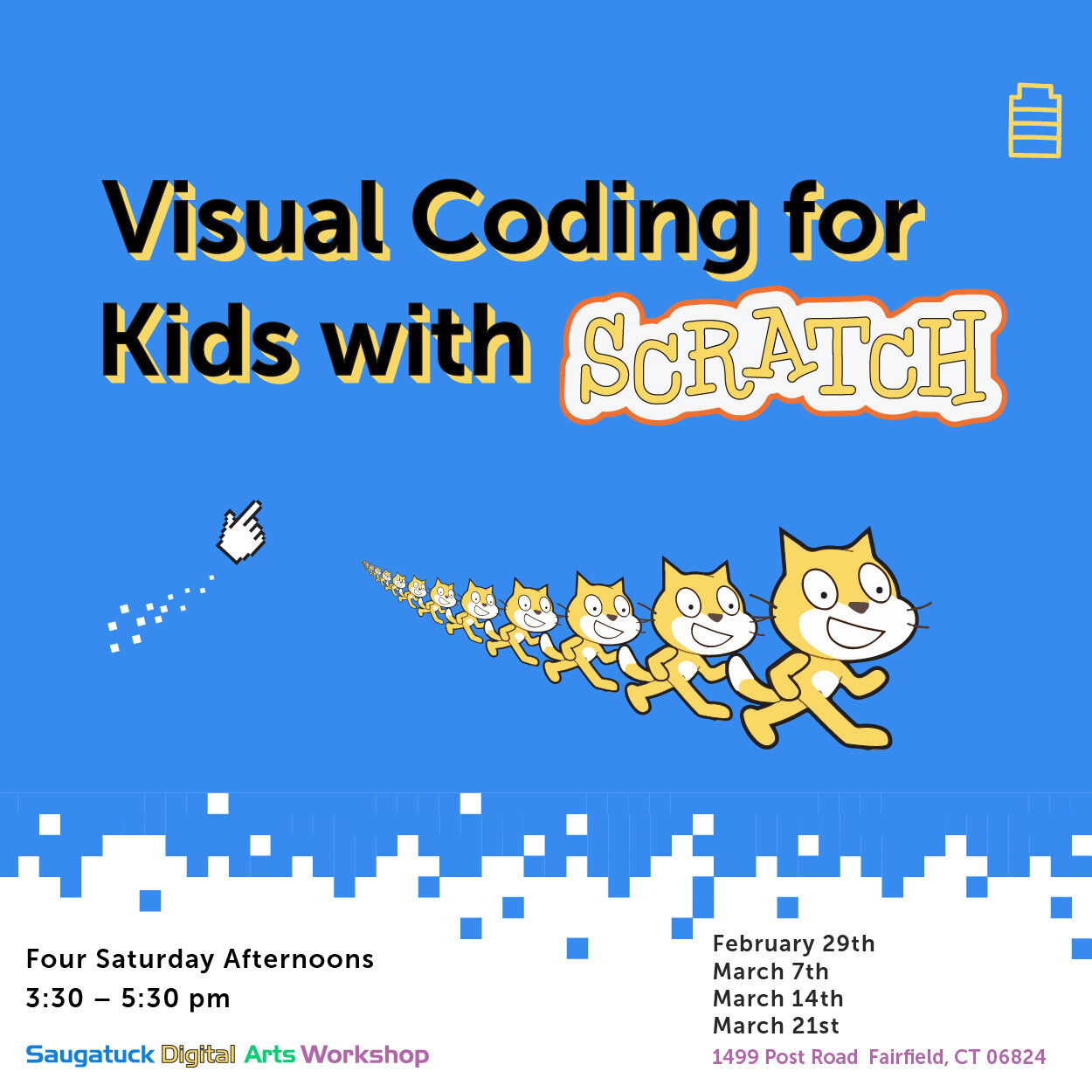 Visual Coding for Kids with Scratch
SKU Q120CodeSc
Product Details
Scratch is a visual coding project from the MIT Media Lab. Here's what they have to say about it:

Scratch is a programming language and an online community where children can program and share interactive media such as stories, games, and animation with people from all over the world. As children create with Scratch, they learn to think creatively, work collaboratively, and reason systematically.
In this 4 week workshop, students will learn the foundations of creative coding, work on group and independent projects and become a member of the worldwide Scratch community.
8 Hours of Total Instruction for $295:
Saturday, February 29th!, 3:30 – 5:30 pm
Saturday, March 7th, 3:30 – 5:30 pm
Saturday, March 14th, 3:30 – 5:30 pm
Saturday, March 21st, 3:30 – 5:30 pm
Save this product for later